Illustrated by Maya Christina Gonzalez
Publisher: Lee & Low Books (2023)
Buy This Book
For an autographed copy of any of Lesléa's books, please send an email directly to her.
You are magnificent, sensational, and splendiferous! You can do anything you want to do: blast into space like an astronaut, pose like a supermodel, zoom cars and trucks, sing a sweet lullaby, and more! Join six fabulous children who through creative play, explore all kinds of ways to be their authentic selves!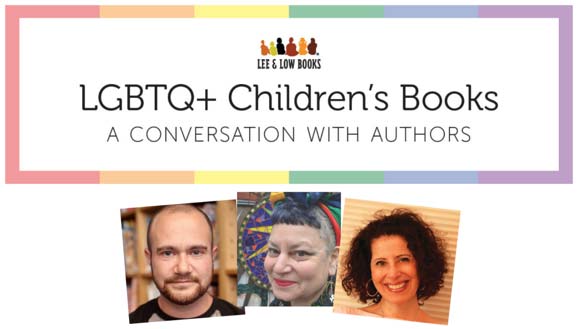 Why I wrote this book:
A few years ago, I was invited to participate in a panel about LGBTQ+ Children's Books along with Maya Christina Gonzalez, author and illustrator of Call Me Tree/Llámame Árbol, and Kyle Lukoff, author of When Aidan Became a Brother. I learned so much from both of them!
Along with being an author and illustrator, Maya is an activist and progressive educator, creator of the Gender Wheel, a tool to express the dynamic, infinite and inclusive reality of gender. Kyle has written many books for young readers and much of his professional work revolves around transgender representation in books for youth. I Can Be…ME! was conceived and created out of our conversation.
Excerpt
I can be anything I want to be.
I can be all of magnificent me!

I can put on some old jeans and dig in the dirt,
or paint my nails silver and pose in a skirt….

I can wear fancy jewelry dripping with glamour
or loudly pound nails with the tip of my hammer….

I can be anything I want to be.
I can be all of magnificent me!