Bedtime Tricks (That Really Work!) For Kids
Co-written with Tzivia Gover
Illustrated by Vivian Mineker
Storey Publishing, 2022
Buy This Book
For an autographed copy of any of Lesléa's books, please send an email directly to her.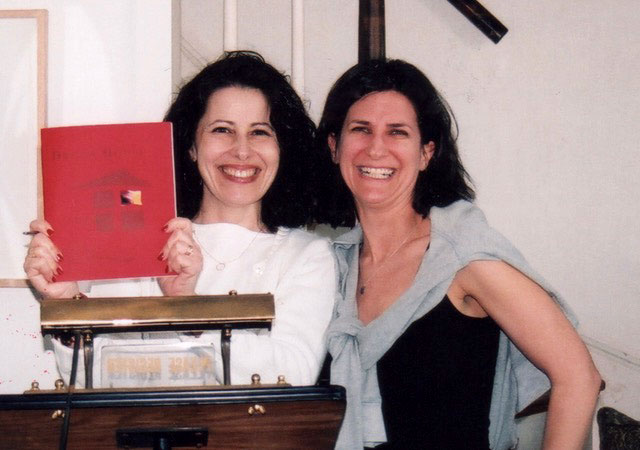 Let's face it—it's been a tough time for everyone—including kids—and many young people are having a hard time falling asleep and staying asleep. This book offers 30 kid-friendly techniques to help soothe bedtime anxiety and encourage relaxing, healthy sleep habits. From playing an alphabet game to slipping a wish under a pillow, the book is filled with practical, engaging prompts that are accessible to all and easy to implement, using creative visualization, mindfulness techniques, and playful, fun strategies for easing bedtime struggles and welcoming sound, restful sleep.
This is my first co-written book! My wonderful co-author, Tzivia Gover, is a Certified Dream Work professional and has given workshops focusing on dreams, mindfulness, and writing for many years. She is a dream of a co-author!
For more information about Tzivia, visit her website.
Interview with Christal Ann Rice Cooper
Excerpt
Some nights, you just don't want to shut out the lights—or shut your eyes—at bedtime because there are still fun things to do. Or, you may be scared of the dark, or worried about having bad dreams. But you need sleep, even more than grown-ups do. And you need more of it! Luckily, you can get better at sleep, just as you can get better at throwing a ball or playing an instrument. It just takes practice.

Activities include:

Make a Night Notebook
Tuck Your Worries In at Night
Watch the Stars Fall
Climb Aboard a Sleep Adventure
Sweet Dream Jar
Be a Sleep Scientist

and more!